USAsia Venture PartnersTM is a seasoned management consultancy that uncovers disruptive and innovative technologies and new business models for our clients and helps implement them. USAsia Venture PartnersTM focuses on a wide range of verticals such as high tech, clean tech, medical and finance. Our consultants are renowned domain experts who deliver services including in-depth primary and secondary market research; due diligence for proposed mergers, acquisitions and partnerships; strategic alliances, marketing and business development; and more. USAsia Venture PartnersTM is committed to helping our clients thrive.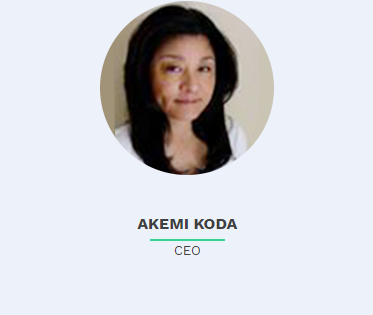 Akemi Koda is a passionate woman entrepreneur, Akemi is a start-up advisor & angel Investor , Founder & CEO and Board of Director at USAsia Venture PartnersTM, an innovative strategic consultancy serving clients in the US, Japan and throughout Asia. Akemi is also a member of Stanford Angels and program committee member at Keizai Silicon Valley, a professional networking organization which showcases experts on issues critical to the success of entrepreneurs and companies doing business with Japan. She is a strong advocate to strengthen Japan-US business relations. Her education and career started in her native Japan. She understands market trends and consumer preferences on both sides of the Pacific. Her expertise in product marketing and business development spans over 20 years, making her mark in advancing companies such as NEC, United Airlines, CWT and Varig Airlines-Tokyo.  She holds a B.S. in Business Administration from SFSU. Candidate of Stanford Business School Executive Program 2022 and holds a certification at Stanford Business Leadership Series.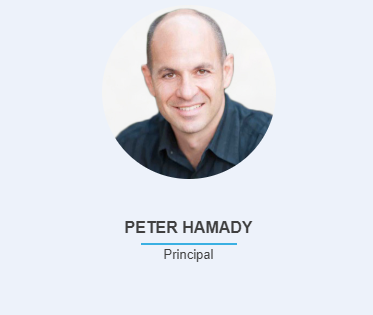 Peter Hamady is the Principal at USAsia Venture PartnersTM. He is an Innovation and Strategic Design Consultant applying principles of design thinking from Stanford University to traditional business consulting. After a brief time at AIG, Mr. Hamady began his consulting career serving startups in New York. As the founder of technology incubator Innova Products, he later received NASA funding and numerous U.S. utility patents for pioneering research in gyroscopic, zero-g exercise. Mr. Hamady is a graduate of Stanford University Master's Joint Program in Design and Columbia Business School, is a public speaker on design thinking innovation and has a passion for providing clients unique market insights.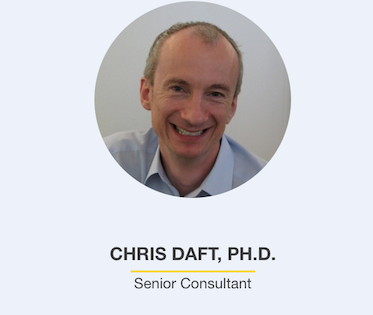 Chris Daft, Ph.D. is a senior consultant in the areas of medical imaging, industrial ultrasonics and micro-electro-mechanical systems (MEMS). He has worked in R&D and marketing at GE, Yokogawa Electric, Siemens and several start-ups. He holds BA, MA and PhD degrees from Oxford University, UK, and is a Program Committee member at the Keizai Silicon Valley. He is an active Senior Member of IEEE, and is an inventor on 19 issued patents.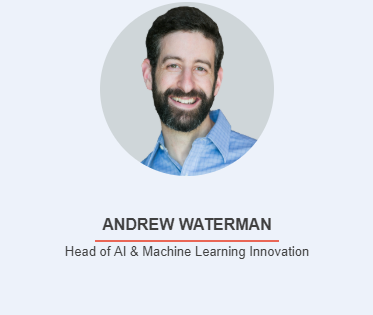 Andrew Waterman is Head of AI & Machine Learning Innovation and a Silicon Valley veteran with expertise in AI, Machine Learning, Big Data, Data Science, and the FinTech/Payments and Energy industries, and he advises companies on how to harness these technologies to grow their businesses.  Andrew has spent 15 years using machine learning and data science to help companies innovate, including at Google and over a dozen startups including Check (acquired by Intuit), SSB BART (acquired by Level Access) and Emerginvest.com (a global finance startup he founded).  Andrew has MS & BS degrees from Stanford University in Symbolic Systems. Andrew has lived in Thailand and traveled widely throughout Asia, Africa, Europe, and the Middle East.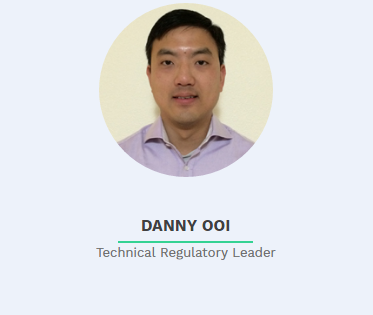 Dr. Danny Ooi is a CMC regulatory professional at Genentech Inc. (a member of Roche Group) serving as a key stakeholder in numerous early-late stage drug development programs and contributing to the development of technical and global/US regulatory strategies. He currently co-authors a book chapter on ICH Quality guidance. He previously worked for TLC Biopharmaceutical in business development/R&D and Burrill & Company, a life-science focused venture capital firm based in San Francisco. Dr. Ooi received a BA from University of California, Berkeley and a Ph.D. from Harvard University.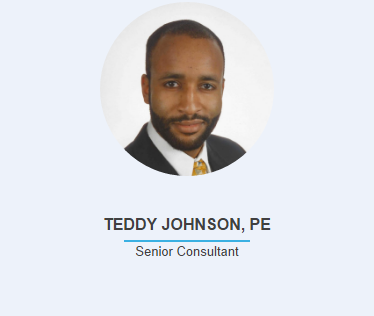 Mr. Johnson is the Managing Partner of Revenue River Partners, which conducts market research and develops commercialization strategies for healthcare companies worldwide. Mr. Johnson joined the healthcare community over 20 years ago after graduating from Stanford University's mechanical engineering program. Since then, he has served start-up and Fortune 500 companies in research, design, clinical, marketing, and sales leadership roles. Along the way, he earned his MBA from the University of Michigan's Ross Business School and his Professional Engineer license. With hard work, good judgment, and a little luck, Mr. Johnson has celebrated 2 IPO's and 3 acquisitions, while earning several patents and commercializing dozens of new products worldwide.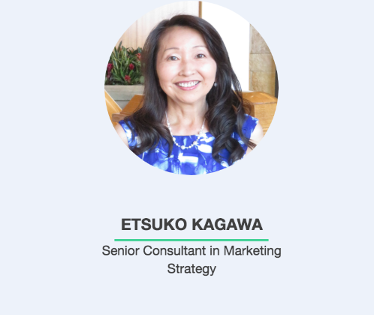 Etsuko Kagawa is a strategic and hands-on marketing leader and passionate about creating marketing plans based on analysis. She has worked at technology leaders that include Symantec, VMware, Informatica and brings more than 25 years of experience developing integrated campaigns, executing multi-channel digital marketing efforts, as well as product marketing and alliance/channel marketing. She has seen marketing transformation from brand awareness centric approach to data-driven targeted marketing that demonstrate the contribution of marketing investment to business.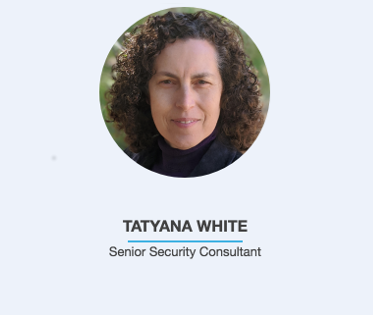 Tatyana White is a founder of Brillianta llc, a research and marketing firm for technology organizations. She has been playing with software since elementary school. She loves helping people turn technologies and ideas into high-growth businesses. Tatyana easily connects and engages with people through active and empathetic listening, thought-provoking questions, and innovative ideas. Using a disciplined, data-driven, and objective approach, Tatyana helps clients learn about new opportunities, create products, and accelerate business growth. She has an MBA from Stanford Graduate School of Business and B.S. in Computer Science and Mathematics from Tufts University, where she graduated Phi Beta Kappa and magna cum laude, the university's highest academic honor.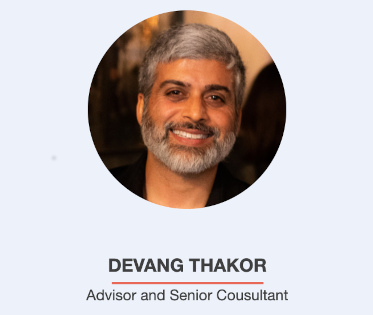 Devang Thakor, PhD, JD is the president of Anioplex, LLC, a Silicon Valley firm providing strategic, technical, and business advisory to startups, Global 500 corporations, venture capital firms, and universities. He synergizes deep technical expertise with real-world business understanding to enable technology creation and deployment. Devang was previously a primary (senior) patent examiner at the United States Patent and Trademark Office (USPTO), where he granted more than 130 patents on pharmaceuticals, biotechnology, cosmetics, nutraceuticals, and medical devices. Before that, he developed nucleic acid medicine, regenerative medicine, and biomaterial technologies and their applications to neuroscience at Harvard Medical School, Kyoto University, and UCLA. His research resulted in multiple first-author publications in leading journals and has been cited more than 650 times. Devang received his PhD and MS degrees in Biomedical Engineering and BS degree in Mathematics Applied Science and Psychobiology, all from UCLA. He also recently received his JD degree, with High Tech Law Certificate with Corporate Specialization and honors, from Santa Clara University. Please note that Devang is not a registered patent practitioner or licensed attorney in any jurisdiction, and he cannot give legal or patent advice.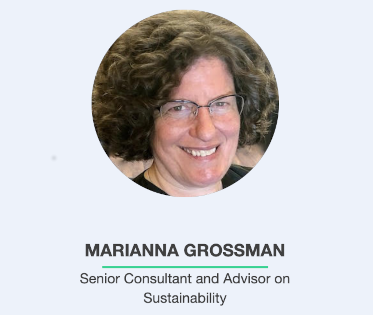 Marianna Grossman is Managing Partner of Minerva Ventures, investing and advising on solutions for a resilient future – bringing people and institutions together across sectors to collaborate, invent, fund and implement solutions that enhance sustainability and reverse climate change. Marianna led Sustainable Silicon Valley for seven years, after roles in the automotive, computer, and semiconductor industries. Recent publication: Sustainable Electricity II: A Conversation on Tradeoffs, Chapter on Silicon Valley Corporate Case Studies on Clean Energy Innovation. Service includes: California's Climate Adaptation Action Plan Technical Advisory Group 2016; Sustainable and Resilient Resources Roundtable; the international Balaton Group; Vice President, Transportation Choices for Sustainable Communities; Environmental Entrepreneurs; and, climate action councils for Palo Alto and Mountain View. Degrees: BA in Policy Studies, Dartmouth College and an MBA from Yale School of Management.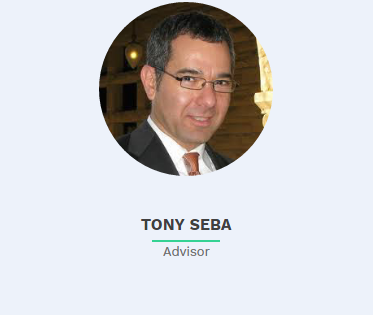 Tony Seba is the author of the book Solar Trillions Create Wealth, Grow the Economy, Save the World. He is a lecturer at Stanford University in entrepreneurship, high tech strategy and finance. He is a founding executive of a Silicon Valley solar startup company and the author of Winners Take All – 9 Fundamental Rules of High Tech Strategy. Mr. Seba is a strategy consultant, business architect, and internationally known public speaker who also teaches at leading institutions around the world such as The Auckland University (New Zealand) Business School and in-company at some of the world's top high tech companies such as Google, Inc. Mr. Seba was the award-winning founder and CEO of PrintNation.com, where he raised more than $30 million in venture capital and established it as the leader in its market segment. Prior to PrintNation, Mr. Seba worked in business development and strategic planning at Cisco Systems and RSA Data Security. He is also on several boards of advisors and directors. Mr. Seba holds an MBA from Stanford University Graduate School of Business and a BS in Computer Science and Engineering from the Massachusetts Institute of Technology.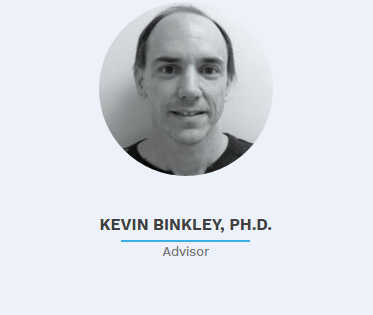 Kevin Binkley, Ph.D. is CTO and co-founder of FunSockets, Inc. Kevin is an accomplished software developer with over 25 years of experience at companies including, Adaptec, Adobe, and Microsoft. He co-founded Electric Gravity, staying on with Microsoft following the acquisition and helping launch MSN Gaming Zone. Kevin holds a Ph.D. from Keio University, an MBA from Santa Clara University, an MS in Computer Science from Stanford University and a BS in Chemistry and a BA in Applied Math from the University of California, Berkeley.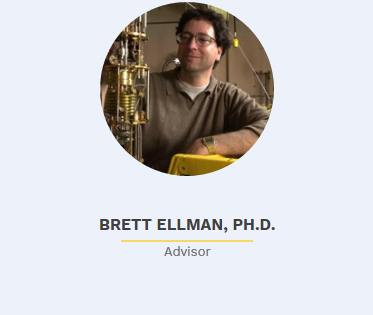 Brett Ellman, Ph.D. is Associate Professor of Physics at Kent State University. He holds Ph.D. from University of Chicago.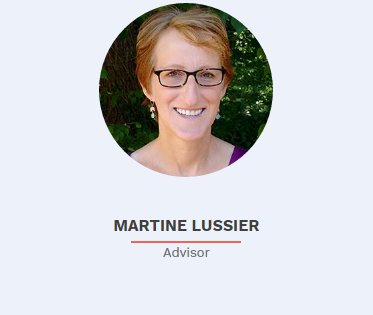 Martine Lussier is Adjunct Professor of Economics at the Weatherhead School of Management, Case Western Reserve University.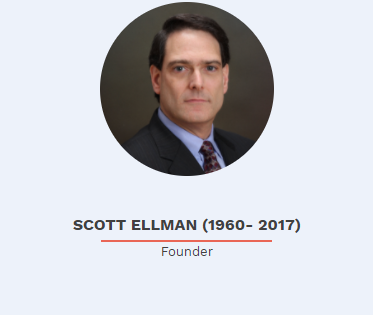 Scott Ellman was a founder and advisor of USAsia Venture PartnersTM. He had expertise in strategic alliances, marketing, and business development, and he applied those skills in two distinct areas: high technology and commercial real estate. Scott held senior positions at high technology pioneers Silicon Graphics (SGI) and VMware where, among other things, he managed some of the companies' most important alliances such as those with Hitachi, Toshiba, Oracle, NEC, Dell, IBM, and HP. He was also the co-founder and VP of Marketing at the for-profit division of SeniorNet.org, a world leader in teaching older citizens how to use computers and the Internet. There, Scott was instrumental in every step of the company's evolution, from co-writing the business plan and raising venture capital from investors that included a major Japanese trading company and the family of Mr. and Mrs. Eugene Kleiner, to forging strategic partnerships with eBay and IBM. Scott also served as a strategic advisor to several technology companies, including the Keizai Silicon Valley, and he was a member of the Japan-US Innovation in Business and Technology Advisory Council. He received his MBA from the Stanford Graduate School of Business and a BS in Applied Mathematics and Economics from Brown University, where he graduated Phi Beta Kappa and magna cum laude, the university's highest academic honor.